Hello everyone, welcome to this page which will talk about me – Jalu Setiya Pradana or Jalu (ESR 13).
About me
I was born and raised in a small village in Java, Indonesia. Since elementary school, I have been interested in natural sciences and wanted to know the answers or reasons behind natural phenomena. I decided to dive deeper into the topic of natural science as it allows me to continue learning and discovering new things. I find it exciting as science will always continue to develop and raise many questions.
My Academic Journeys
Growing up as a child who had a very strong interest in science, I aspired to study more about science, especially physics. This is what led me to major in physics at one of the best universities in Indonesia. Over time, my perspective on physics became wider and I became interested in the application of physics in the medical field so that I took many courses related to the medical/biological field. On the other hand, I also have a very high passion for optics and photonics which inspired me to be directly involved in the development of biosensors by utilizing the Surface Plasmon Resonance (SPR) phenomenon which is considered capable of detecting up to a single molecule in real-time measurement and has high accuracy. Therefore, I chose to conduct my bachelor thesis research with the theme of exploiting the SPR phenomenon for biomedical applications under the supervision of Dr. Rahmat Hidayat. After earning my bachelor degree, I had the opportunity to continue my research at ITB as a research assistant. Here, I assisted my supervisor in continuing the study on fabrication, characterization, and simulation of 1-D and 2-D grating nanostructures to see their SPR effect. Furthermore, my 'thirst' for knowledge led me to take a master's program in applied physics in Japan, under the supervision of Prof. Yoshihiko Takeda. From this experience, I was able to further my skill and understanding of the characteristics and applications of the localized SPR phenomenon from metal nanoparticles in various fields, especially in nonlinear optics.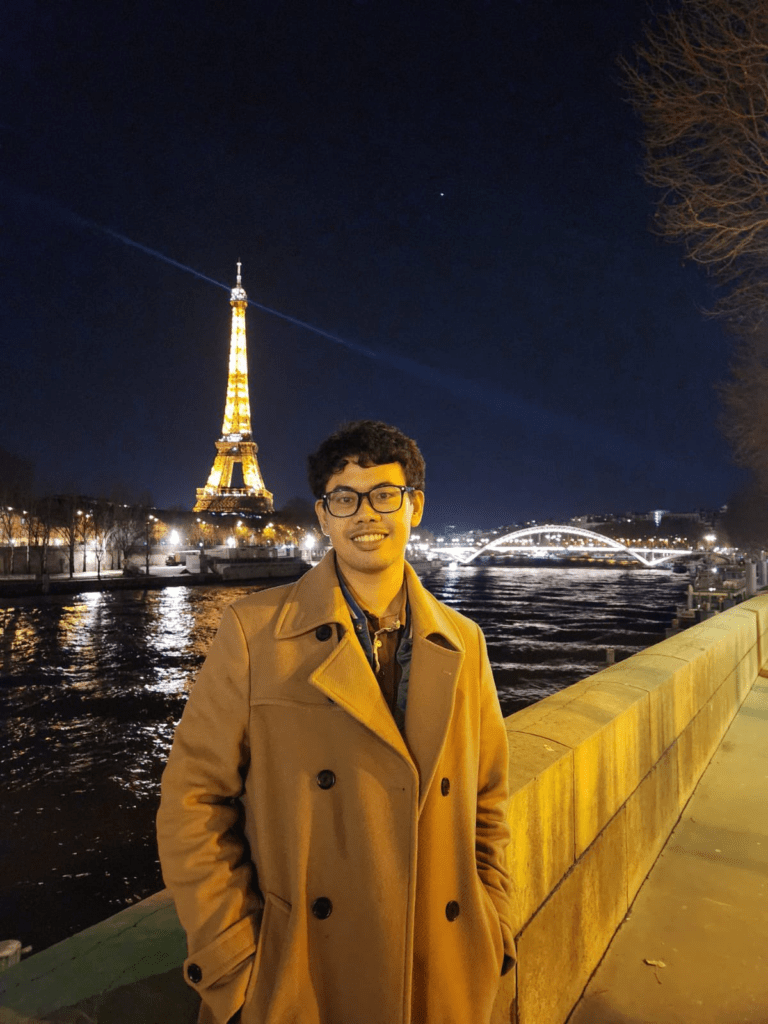 Joining CONSENSE
Driven by my lifelong interest in photonics and the desire to develop photonics for biomedical applications, I am honoured to join a prestigious consortium, CONSENSE. I am currently working under Fox Biosystems and joining KU Leuven's MeBios group as a PhD student to develop an FO-SPR biosensor system integrated with DNA nanoswitches.
Apart from Academia World
Besides research and academic activities, I am very interested in entertainment. On several occasions, I have been the MC of several music festivals and radio broadcasters in Indonesia.
Now you know a lot about me, I can finally say thank you so much for reading this article!