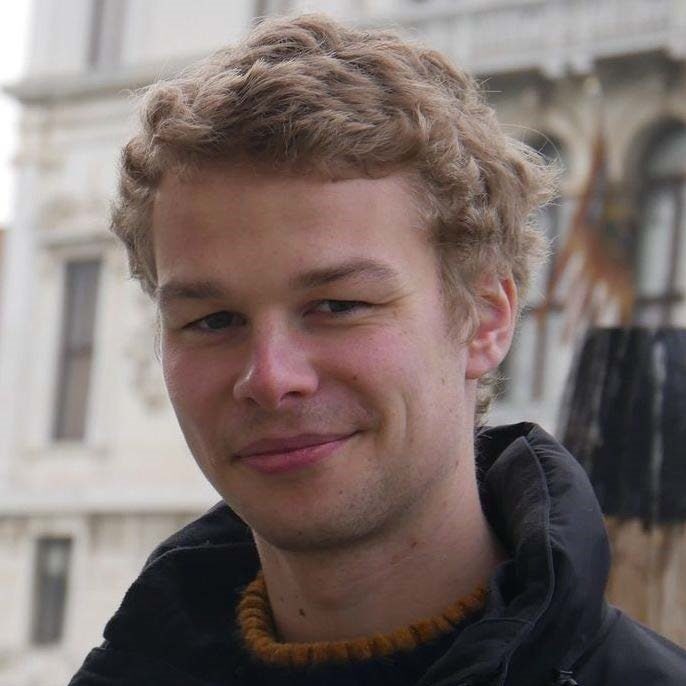 ESR 2: Binders for targeting proteins, small molecules and antibodies

"It is exciting to use state-of-the-art techniques to help develop continuous biosensors alongside the other researchers of the CONSENSE ITN."
The Merkx lab develops biomolecular sensors and actuators for applications in intracellular imaging, point-of-care diagnostics, and antibody based therapies. The project's aim is to develop reversible peptide and protein binders for continuous sensing. For this, I will be using a combination of protein design and yeast surface display.
I grew up mainly in Belgium, where I did most of my education. As I was always curious about science, I chose to study Biology. Throughout my bachelor I became more passionate about the living world, how biological systems function and can be used in real world applications.
I got my education in Belgium, including my higher education at the Université Catholique de Louvain. I graduated with a bachelor's in biology (2020) and a master's degree in Biochemistry and Molecular and Cell Biology (2021). For my master thesis, at the Biochemistry and Genetics of Microorganisms group of my university, I studied L,D transpeptidases (cell wall enzymes) from E.coli. After graduation, I worked as a research assistant in the biochemistry and biophysics team of a small university start-up, developing anti-cancer therapeutics.