A month ago, Andris Jeminejs and Emily Tsang attended the 33rd Anniversary World Congress on Biosensors in Busan, South Korea. At this conference, they reported on the recent progress of their PhD projects and took the opportunity to see how other researchers are advancing the field of biosensors. 
Emily presented her research with the poster titled "DNA Origami Compass", showcasing the application of large, switch-like DNA origami structures in biosensing of small molecules.


"It was truly awe-inspiring to witness the latest advancements in biosensing technology and connect with passionate individuals who are driving innovation in this field at the BIOSENSORS2023 conference. I am feeling grateful for the knowledge gained and the amazing community I've become a part of. "
Meanwhile, Andris gave an oral presentation about his findings in the field of bioconjugation – the science of connecting different biomolecules together into more complex structures. In his talk, he demonstrated different techniques that could be used in the assembly of continuous biosensors.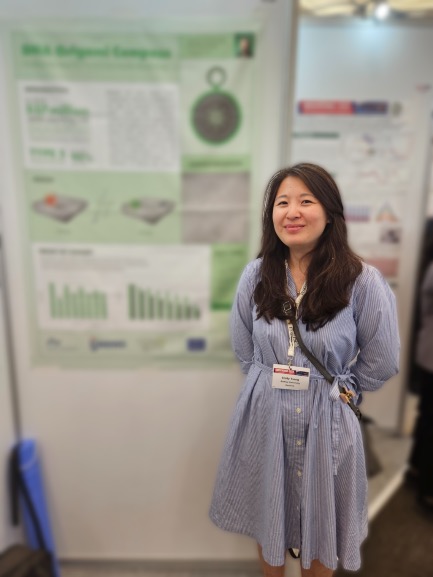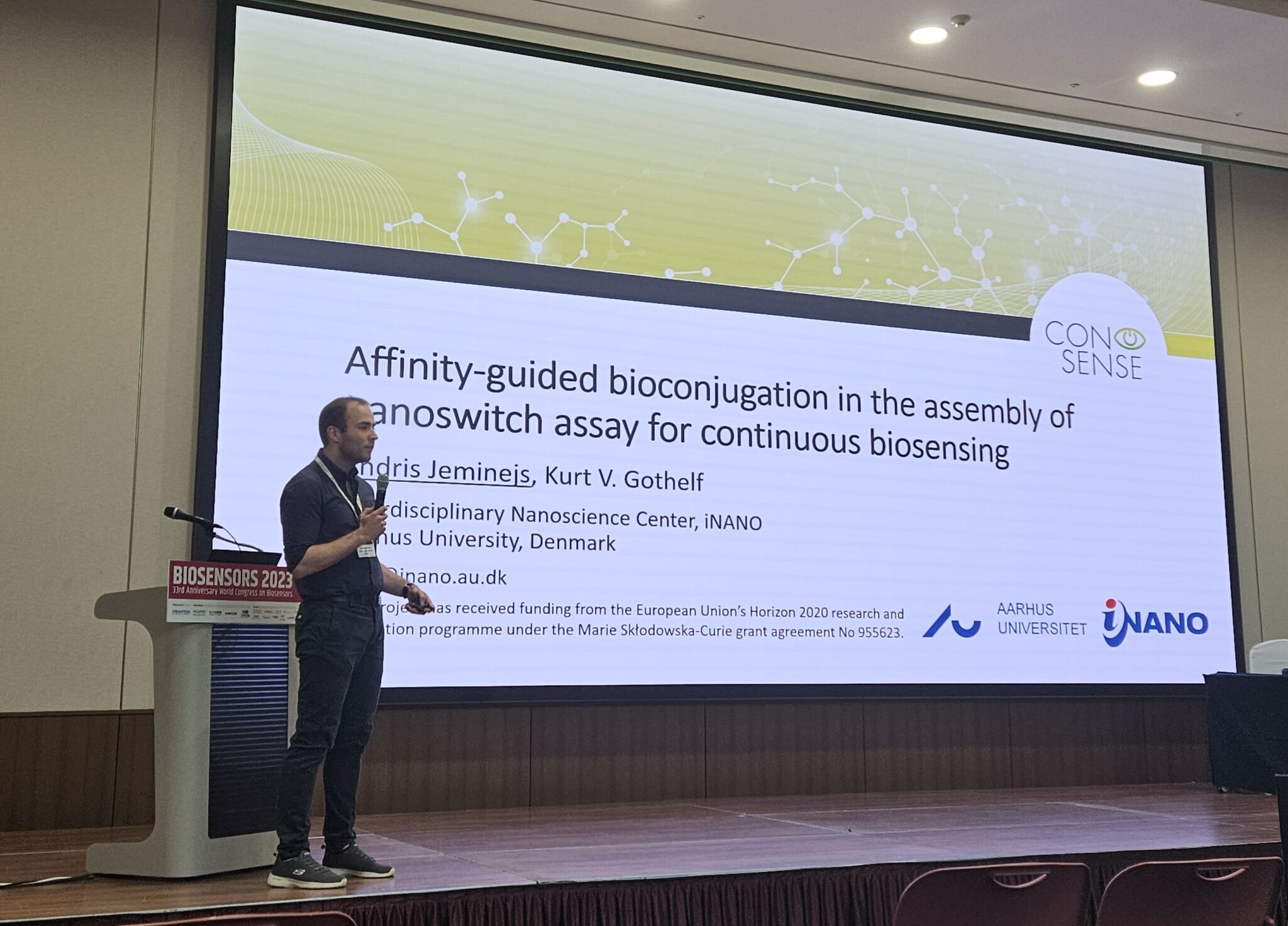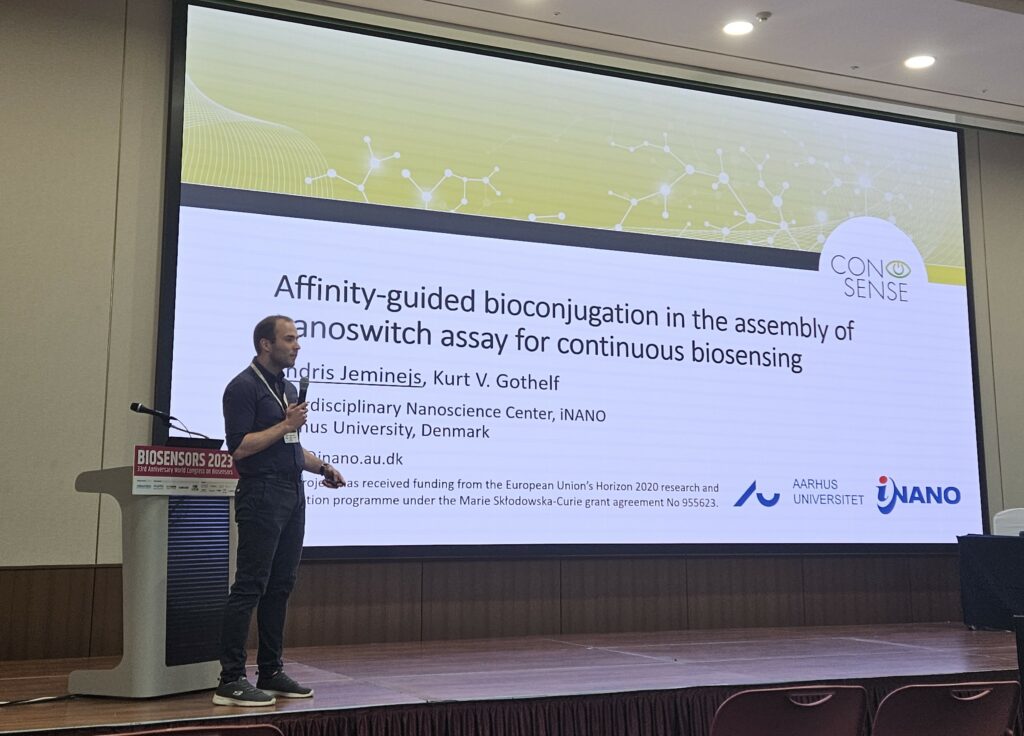 "It was an enormous honour to present my own project at the BIOSENSORS 2023! The conference brought together so many great minds from all over the world, paving the way for many scientific discussions, new connections and possible collaborations. It was also an eye-opening experience to see so many excellent talks and posters, showcasing the recent advances in the biosensor field, blending chemistry, physics, biology and engineering. However, the most valuable aspect for me was the opportunity to exchange the expertise with fellow attendees, providing input to others and receiving their feedback in return."